Titan Scouting is the ultimate, professional recruiting network for college coaches and athletes. Our highly qualified staff has developed relationships and have worked with coaches and athletes for over 16 years helping to bring them together at the next level.
$100 MILLION IN ATHLETIC SCHOLARSHIPS

earned by our student-athletes.

AGGRESSIVE MARKETING

and Personal Interaction with Coaches and Athletes.

INCREDIBLE

response from College Coaches.

LOCAL, REGIONAL

and

NATIONAL

Marketing getting you on the radar of as many colleges as you want.

CUSTOMIZED MARKETING

based on your Talent Level, Academics, Field of Study and more.

PROFESSIONAL GUIDANCE

and

ADVICE

to help you navigate the
Recruiting process.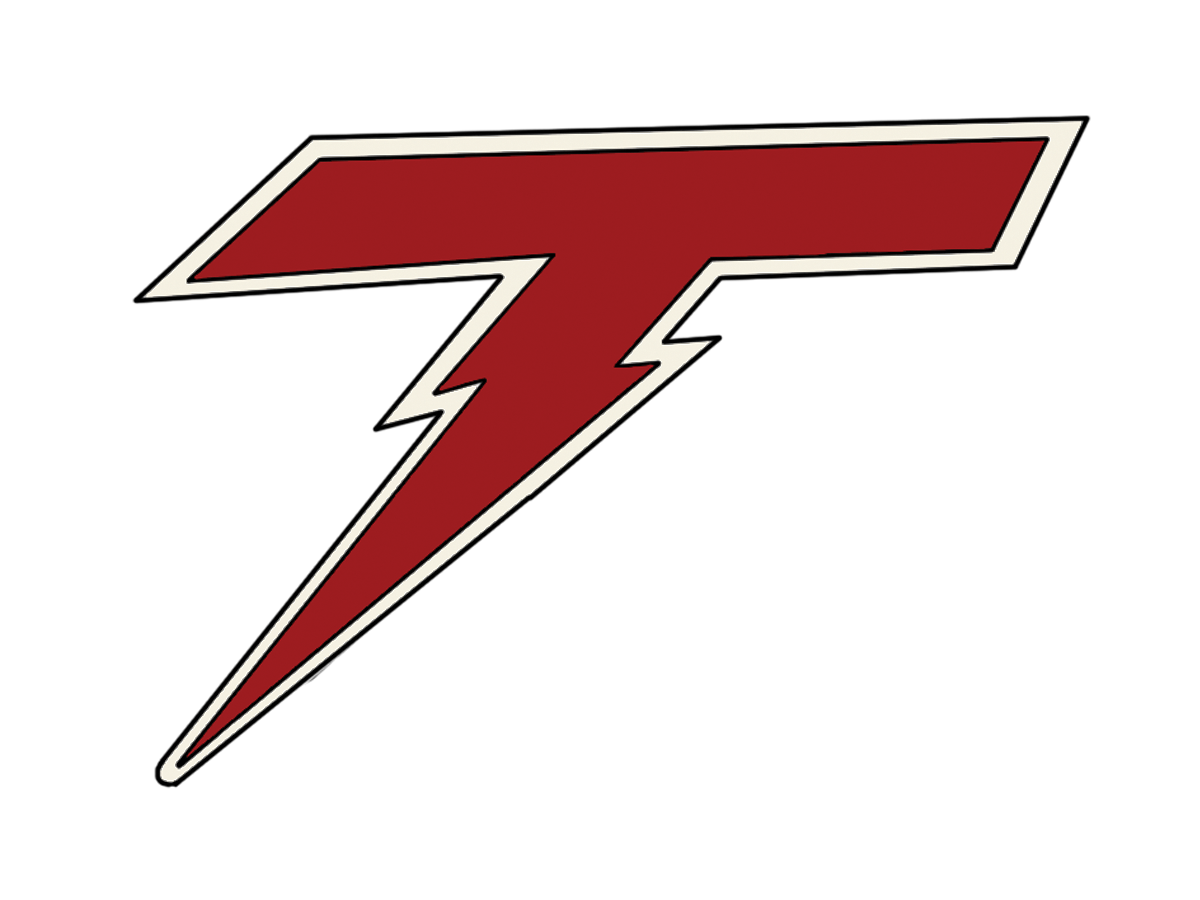 Titan Scouting works with all sports at every collegiate and pro level. Our student-athletes currently compete in the NCAA, MLB, CFL, NFL and NBA.
We evaluate our players to develop the most effective marketing strategy. We then work to help you strengthen your resume to make you more valuable and marketable to coaches. By balancing your focus on Academics, Athletics, Conditioning and Discipline we ensure that you stand out in a very competitive market.
Titan Scouting has a marketing package for every level and every budget. At last there is an affordable and effective option to help you "Know Your Goal."
Our Titan Team athletes have had incredible success with our Titan Scouting Service. These athletes have the combination of ability, drive, academics and character that makes them more valuable and along with our Titan Scouting Marketing helps them play at all levels to showcase their abilities on a big stage.
Presenting our Titan Team. Join the team today!
Titan Team Pictures coming soon
Steve Schoenborn - Middie - #Titanteam 2018
Bishop Eustace Prep 2020 (Pennsauken, NJ) –
Steve Schoenborn was a transfer student who decided he wanted to play Lacrosse again and was attending the University of South Carolina as a regular student.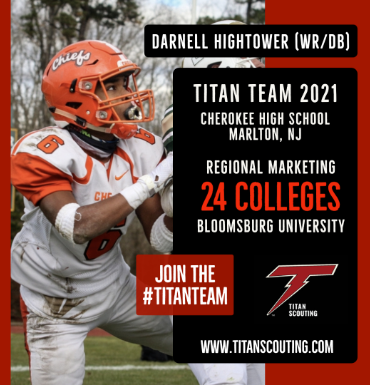 Brett Davis - Offensive Line - #Titanteam 2021
Stone Bridge High School 2021 (Ashburn, VA) –
Brett Davis lost his senior football season after all fall sports were cancelled statewide in Virginia.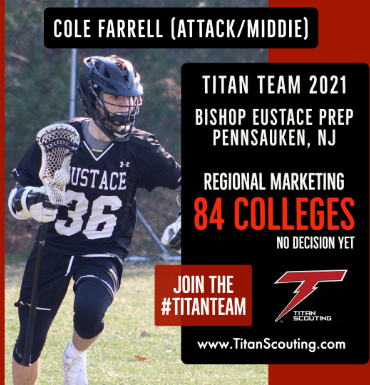 Darnell Hightower - WR/DB - #Titanteam 2021
Cherokee High School (Marlton, NJ) 2021 –
Darnell Hightower chose Titan Scouting to market him in May 2020 with an uncertainty over the coming football season.
GRADES EQUAL DOLLARS: Academics mean everything when it comes to earning an athletic scholarship. Bad grades can cost you good deals. RecruitBoss tells you all about it.
PUT DOWN YOUR CELL PHONE: Athletes, You have to learn when to put your phone down and when to pick it up when dealing with college coaches. RecruitBoss explains it.
TAKE A BREAK: No matter how hard you work even athletes need to know when to take a day off to heal your mind and body.
Get Educated Know Your Goal